The best alternative to linktree, lnk.bio & more
An Instagram link in bio solution to drive traffic from
your Instagram account to posts, products, podcasts and more.
SEND FOLLOWERS DIRECTLY TO YOUR WEBSITE
Direct traffic to your website and increase engagement
SEO boost & consistent branding
Directing traffic from your Instagram profile directly to your website will improve your SEO thanks to the increased traffic.
Keep those visitors engaged and your branding consistent by creating a custom link in bio page that's designed exactly the way you want it to be, from colours to promotional banners.
Drive traffic anywhere you want
With just one link on your Instagram account and your target audience right at your fingertips, send your followers to exactly where you want them to go.
From your latest articles to recent podcast episodes and even WooCommerce products, Spotlight sends your visitors exactly where you want them to go.
Loved by creators and brands
Whether you're a small creator or a major brand, a link in bio page is a must to make the most of the work you're doing on your social media channels.
The Elementor social media team moved from a 3rd-party service to Spotlight and they're doing exactly that with their custom link in bio page built entirely using Elementor.
Spotlight PRO is helping creators all around the world to grow
their businesses online. Here's a look at some of our happy customers.
The Drive On Podcast is hosted by Scott DeLuzio, an Army veteran who was deployed to Afghanistan in 2010. That deployment changed him forever, so he started this podcast to talk about the challenges soldiers face when coming home. His interviews are shared on Instagram, which is where he's implemented a "link in bio" using Spotlight PRO.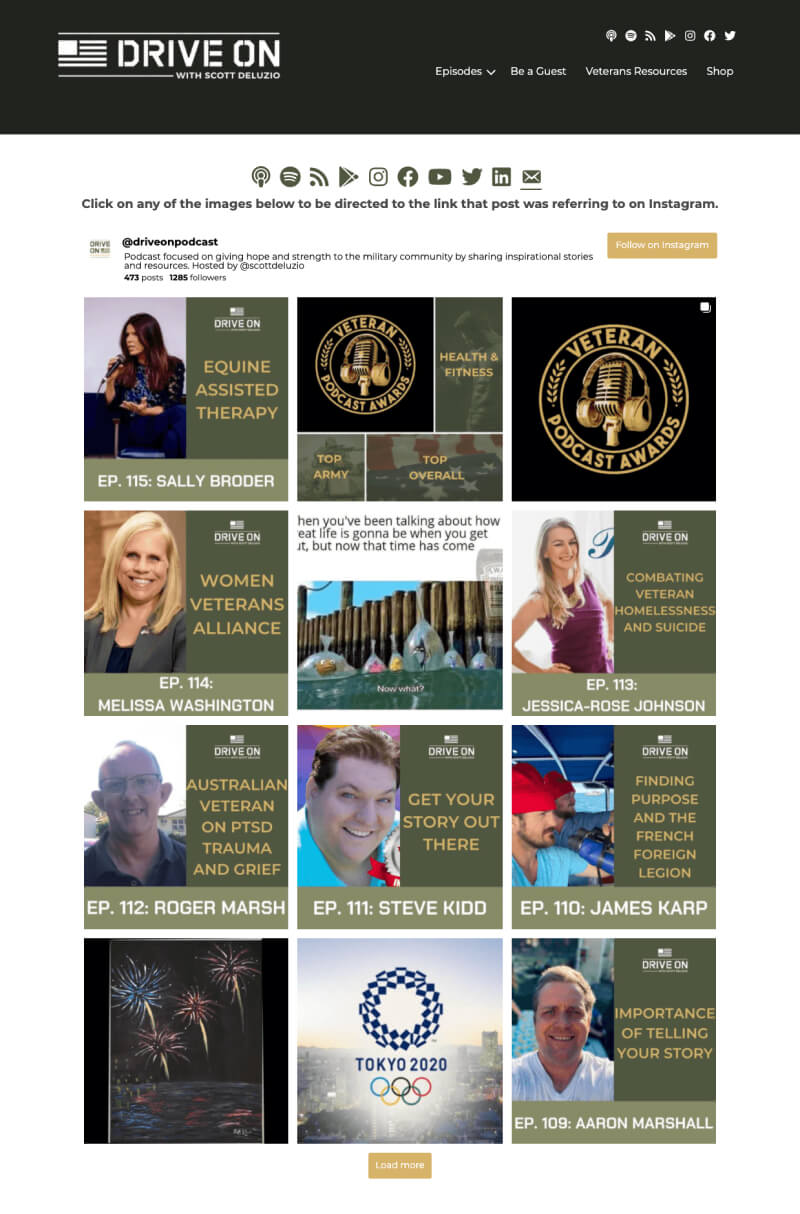 Scott uses the "Link in bio" template and the "Promote" features to link each Instagram post to podcast episodes and landing pages on DriveOnPodcast.com.
Thomas Deneuville is a creativity coach and meditation teacher who shares his knowledge through various channels, including a newsletter and his Instagram account. His bio link page, powered by Spotlight PRO, directs his followers to his latest content, creating a much wider reach.
Build your beautiful link in bio page in minutes
Trusted by 40,000+ brands and creators around the world