All plans include unlimited Instagram accounts, unlimited Instagram feeds, and professionally designed templates.
Unlock all customization and template options, perfect for small businesses and personal projects.
Get access to…
Get access to advanced marketing features, ideal for Instagram pros and social media managers.
Get everything in Essentials, plus…
Track growth and performance. A great solution for agencies to provide added value for clients.
Get everything in PRO, plus…
Your trust matters. We offer transparent pricing and keep your costs consistent year after year. There are no second-year price increases or never-ending sales like some of our competitors tend to prefer.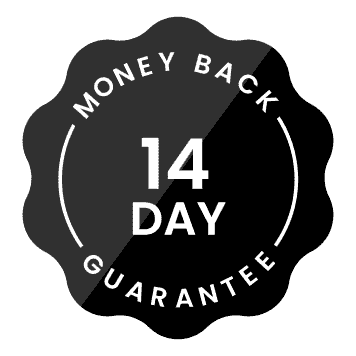 14-day money-back double guarantee
Your secure purchase is protected by our 14-day money-back guarantee. If you are not fully satisfied for any reason, contact us directly within 14 days of your purchase for a full refund.
All prices are in USD (GBP & EUR available at checkout). A license gives you access to premium features, updates, and priority support. Cancel or upgrade your plan at any time. Multisite networks require a license key per site on the network. All purchases are subject to our Terms and Privacy Policy.
Trusted by 50,000+ brands and creators around the world
Find the right plan for you
Pick the features that match your needs.
Frequently asked questions
If your question isn't listed here, please contact us, we're happy to help.
Upgrading your existing Essentials or PRO license? Please follow these instructions. All upgrades are pro-rated. Enter your premium license key at checkout when upgrading from Essentials or PRO to a higher tier.
Just looking for some custom design options? Get Essentials. If you want hashtag feeds, tagged posts, filtering and moderation to show/hide posts, and promotional features, you need PRO. To track your Instagram growth, you want the Performance plan.
Absolutely. Whether you're a freelancer or an agency, Spotlight can be used on your own sites and client sites.
The main concern for clients is sharing login details. That's why we created our own Access Token Generator so your clients can safely provide the access you need to connect their Instagram account without sharing any passwords.
The Performance plan is your ideal solution since it offer a 20-site license to get started with right out of the box.
Instagram does sometimes have trouble with its service, so Spotlight uses its own clever caching system to make sure your feeds are always backed up and visible to site visitors, even when there are issues out of our (or your) control. All media is optimized and saved locally on your website to make sure it's a seamless experience.
Yes. We did our best to put together in-depth documentation for Spotlight. The articles are being updated on a daily basis so check back for new tips, tutorials, and ideas. If you see that something is missing or incorrect, please reach out and let us know.
Absolutely. We have been supporting WordPress plugins for over 8 years and pride ourselves on providing prompt and helpful support to all premium customers of Spotlight. You may contact us directly at any time.
You made it this far! Get to the upgrade…