Spotlight Instagram Feeds
LTD
Spotlight is Trusted by
50,000+ brands and creators
around the world, including…
Essentials
5-site lifetime
Unlimited Instagram accounts

Unlimited Instagram feeds

12+ pre-designed templates
Essentials
5-site lifetime
Unlimited Instagram accounts

Unlimited Instagram feeds

12+ pre-designed templates

Hashtag feeds

Tagged post feeds

Combined feeds

Caption filtering

Hashtag filtering

Moderation

Shoppable Instagram

Link in Bio

WooCommerce integration
Hashtag feeds

Tagged post feeds

Combined feeds

Caption filtering

Hashtag filtering

Moderation

Shoppable Instagram

Link in Bio

WooCommerce integration
Performance
5-site lifetime
Unlimited Instagram accounts

Unlimited Instagram feeds

12+ pre-designed templates

Hashtag feeds

Tagged post feeds

Combined feeds

Caption filtering

Hashtag filtering

Moderation

Shoppable Instagram

Link in Bio

WooCommerce integration

Instagram account insights

Instagram post insights

Feed engagement analytics

Feed promotion analytics

Google Analytics integration

Media management
Larger licenses for agencies and developers ↓
Work securely with clients through Spotlight's access token generator.
Put their Instagram content to work as an additional service.

 Essentials | 20 sites | $129
 Essentials | Unlimited sites | $239
 PRO | Unlimited sites | $279
 Performance | 20 sites | $229
 Performance | Unlimited sites | $349
A lifetime license gives you access to premium features, updates, and priority support for the lifetime of the product. Upgrade your plan at any time. Multisite networks require a license key per site on the network. All purchases are subject to our Terms and Privacy Policy.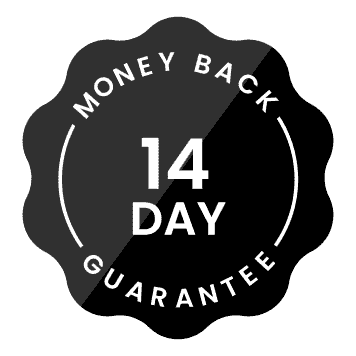 100% risk-free 14-day money-back guarantee
All Spotlight licenses are backed by our 100% risk-free 14-day double money-back guarantee. If it doesn't work out for you, ask for a refund with 14 days and you'll get it.
Making Instagram Work for You.
Keep your website's content looking fresh and vibrant
Your Instagram posts take time and effort to get right. Make the most of it and save time by embedding them on your website.
Site visitors are always looking for social proof – give it to them
Followers, likes, comments, tagged photos, hashtag campaigns… it's taken time to build up all that social proof. Use it wisely.
Convert visitors into followers, customers, & brand ambassadors
Turn a simple image gallery into a conversion machine with follow buttons, links to products, and more.
Unique and Powerful Features
Replace your static images with automatically updated galleries
Instagram feeds for your WordPress site in less than 7 clicks
Automated and stylish Instagram galleries
Upload new posts to Instagram and Spotlight will update your website's gallery automatically. It's really that simple.
Posting to Instagram is something you know how to do well but updating your website takes too much time. With Spotlight, we've taken care of that second step for you, whether it's a gallery page, a sidebar feed, just a few photos above your footer.
Your Instagram feed will also create more engagement on your site and turn visitors into Instagram followers!
Here are just a few examples of the Instagram galleries you can create with Spotlight.
An Instagram Slider to show more posts
The slider layout offers a stylish carousel that sits perfectly right above the footer or anywhere across your pages, full-width or fixed width.
Have the slider move automatically or add arrows to let your site visitors scroll around. Customise it to fit perfectly into any page.
Increase traffic with a "link in bio" page
Instagram doesn't allow you to add links in your post captions, so the link in your bio is the best way to direct Instagram followers to your website.
Take full control of your bio link page design by simply embedding a Spotlight Instagram feed on any custom page. Link each post to your articles, products, recipes,  or anywhere else you may want to direct traffic to.
Make your website's gallery shoppable
Your Instagram gallery, whether it shows your own photos or a hashtag feed, probably features your products and services quite prominently.
Make the most of the engagement it brings with it to increase conversions from those site visitors who are simply browsing around. Link to your product catalogues, individual products or service pages to generate new leads.
Wondering how it works? Click on the headphones gallery and check out the red call-to-action buttons in the sidebar!
Whether you need a simple gallery, an automated portfolio page, or a trackable shoppable or bio link page, Spotlight has you covered.
120+ Genuine 5-Star Reviews
Frequently Asked Questions
This exclusive Spotlight lifetime deal for the LTDF community ends at 21:00 (9pm) PST on Friday 18th November 2022. That's 5am GMT on Saturday 19th.
Yes, all Spotlight Lifetime License purchases are backed by our 100% 14-day money-back guarantee. Simply request a refund within 14 days of your purchase and we'll take care of the rest. No refunds will be processed after the 14-day period.
This refund policy also applies to upgrades, so if you purchase a 3-site license on 17th November and upgrade to a 20-site license on 18th November, the 14-day period starts from 18th November.
Yes, you may upgrade across the above lifetime licenses at these prices up to 14 days after your initial purchase.
If you may need a larger license in the future, now is the time to lock in this once-in-a-lifetime deal.
To upgrade…
Click on the "BUY NOW" button above for the license you want to upgrade to.
In the checkout popup, click on "Renewing or upgrading a license?" up top.
Enter the license key from your original purchase and your price will be adjusted accordingly.
Make the payment and complete your upgrade.
Yes. Once you have purchased a license you will have access to a site management tool (through the My Account page on this website) from where you can manage your license keys. You may deactivate a license from any site and activate it on another one at any time and at no additional cost.
When a Spotlight license is deactivated from a website, the plugin falls back to the free version. This means that the embedded feeds on the original won't just break. They will fall back to the free Grid layout and be missing the premium functionality such as filtering, moderation, and promotion.
Elevate Your Game with
Spotlight.
Automate your gallery. Set it and forget it.
Build your audience. Turn visitors into brand ambassadors.
Create awareness. Promote Instagram accounts, blogs, products, and more.